We want to find a journal to publish our work about migration and social issues.
We search "journal of migration social" in Google: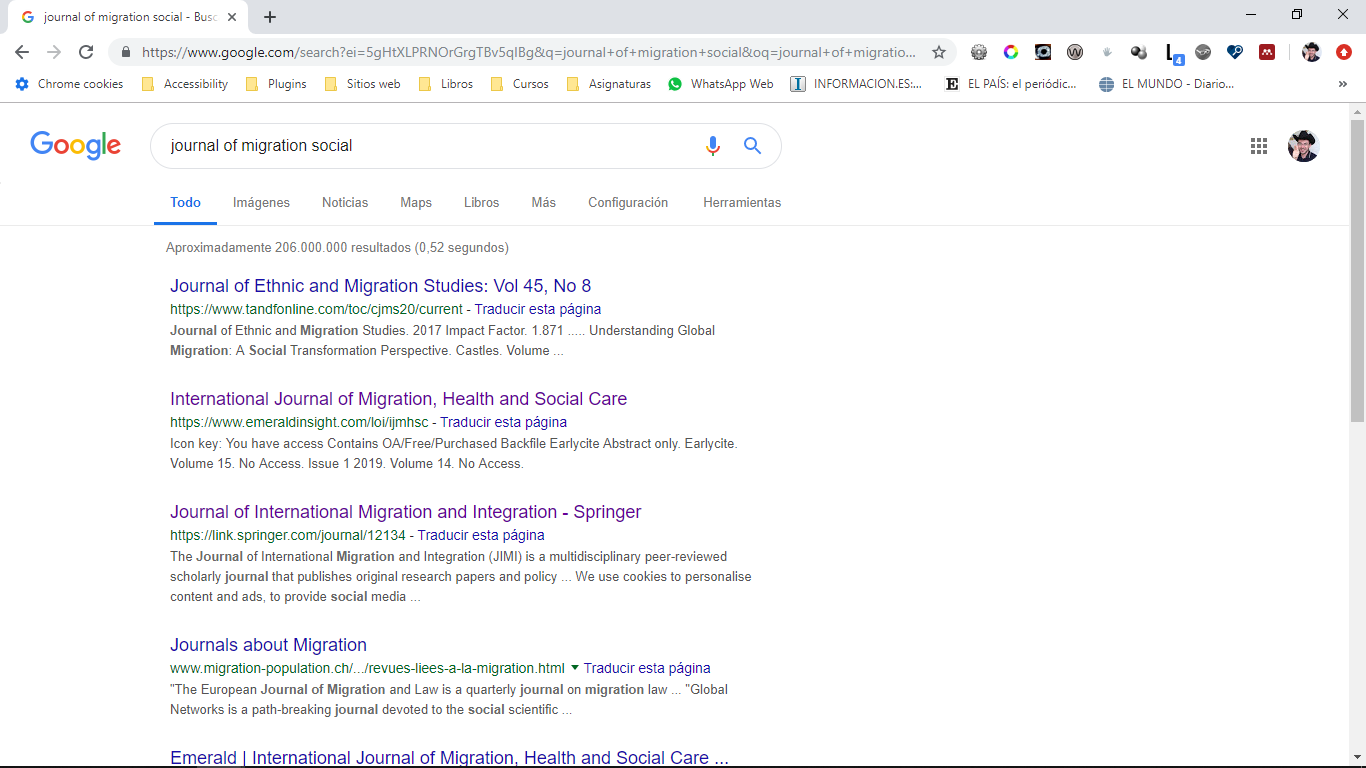 The three top results are:
Let us assume the three journals are suitable for our work. Which journal is better?
JCR
JEMS shows JCR impact factor 1.871: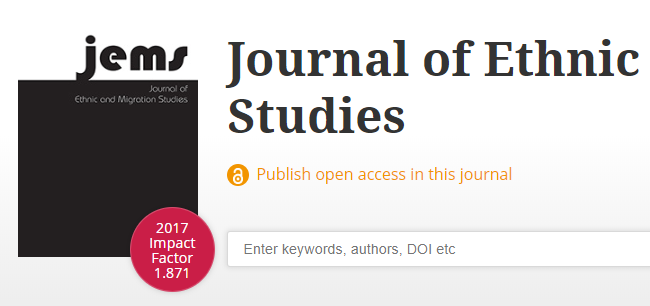 IJMHSC shows is indexed in "Emerging Sources Citation Index", no JCR: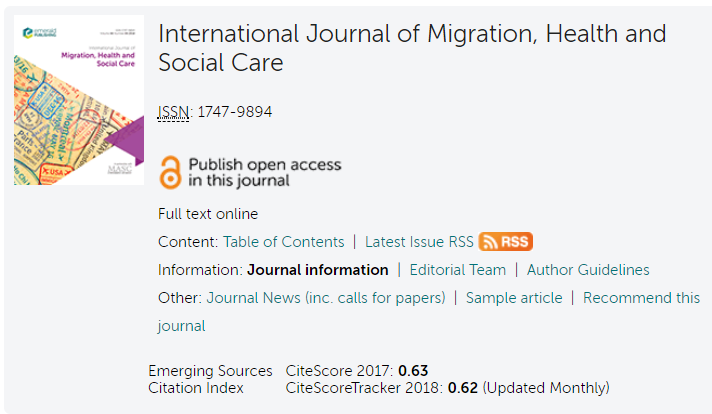 And JIMI shows the following impact, there is not information about JCR: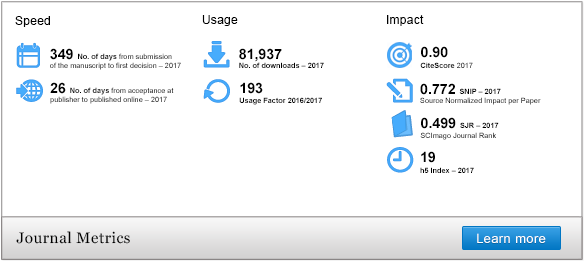 Therefore, based on this information, the best journal is JEMS.
SJR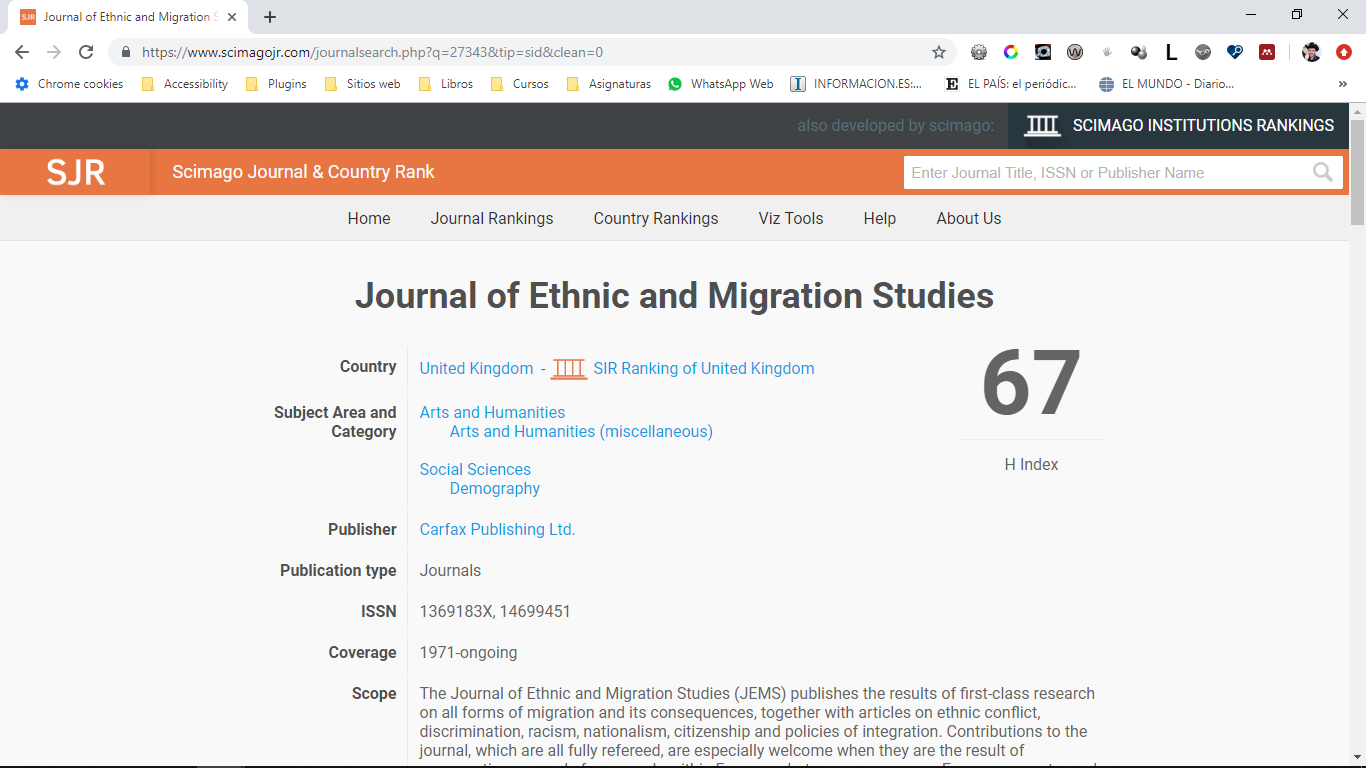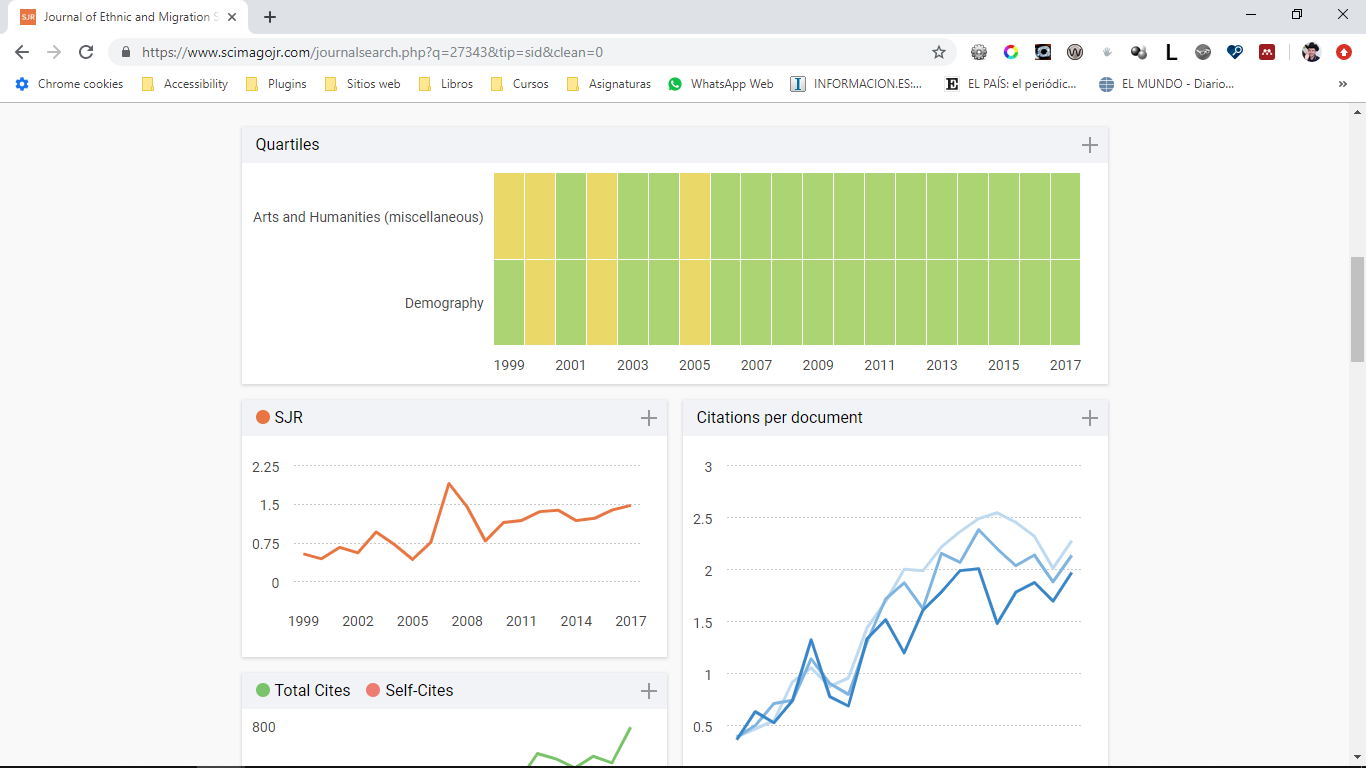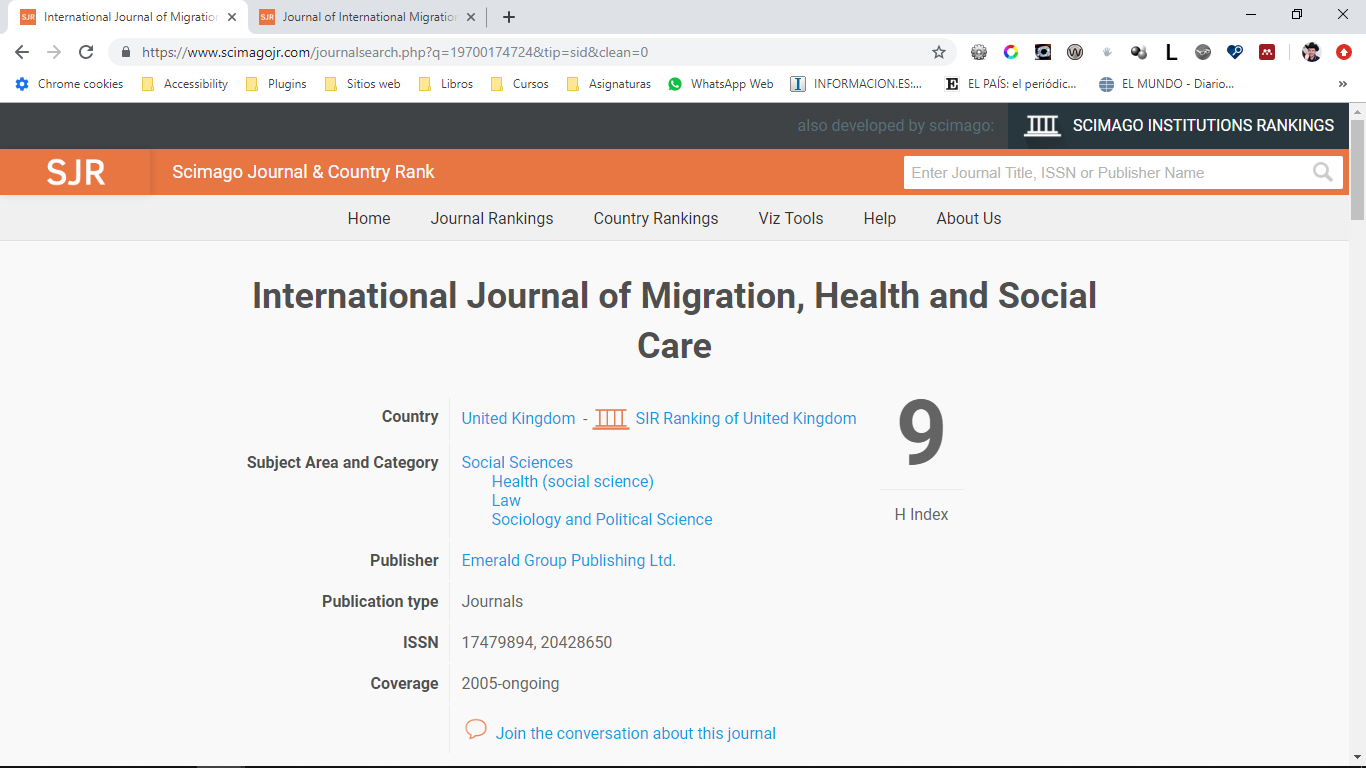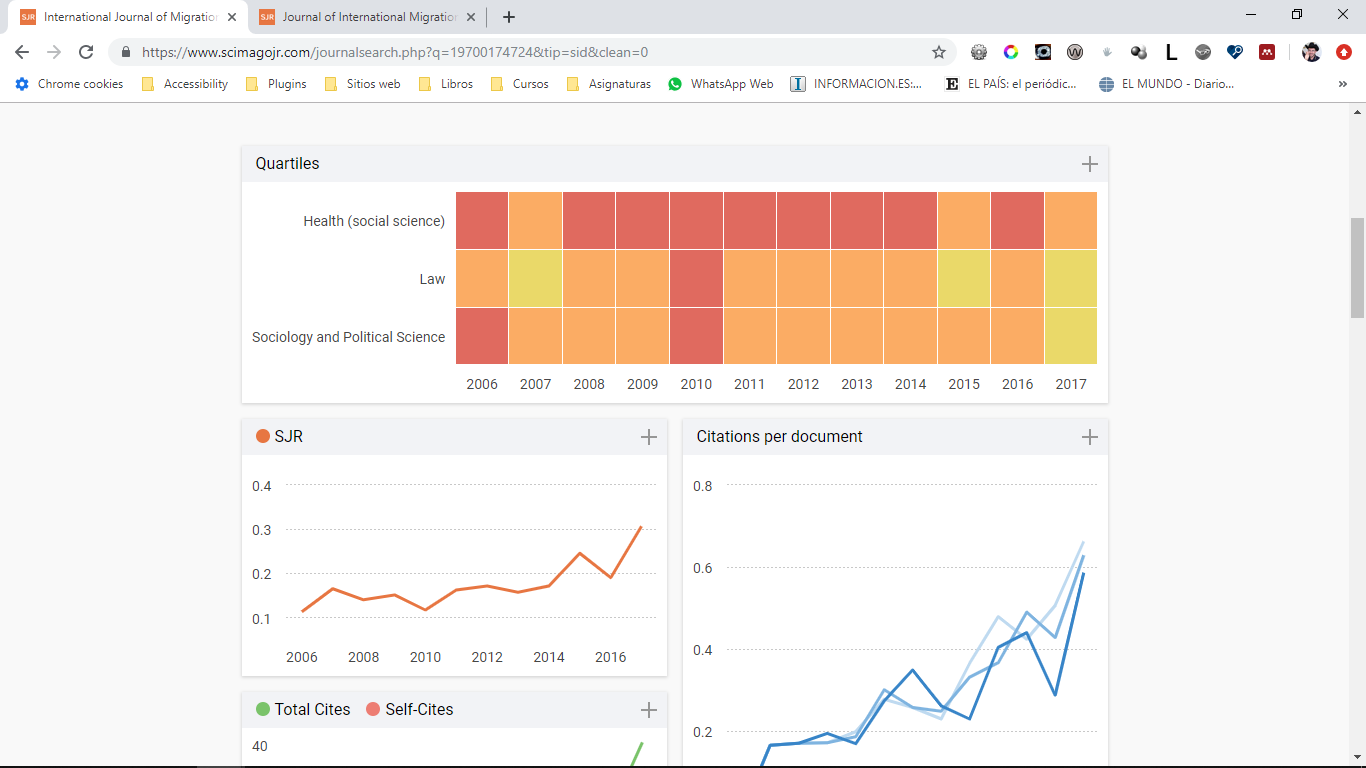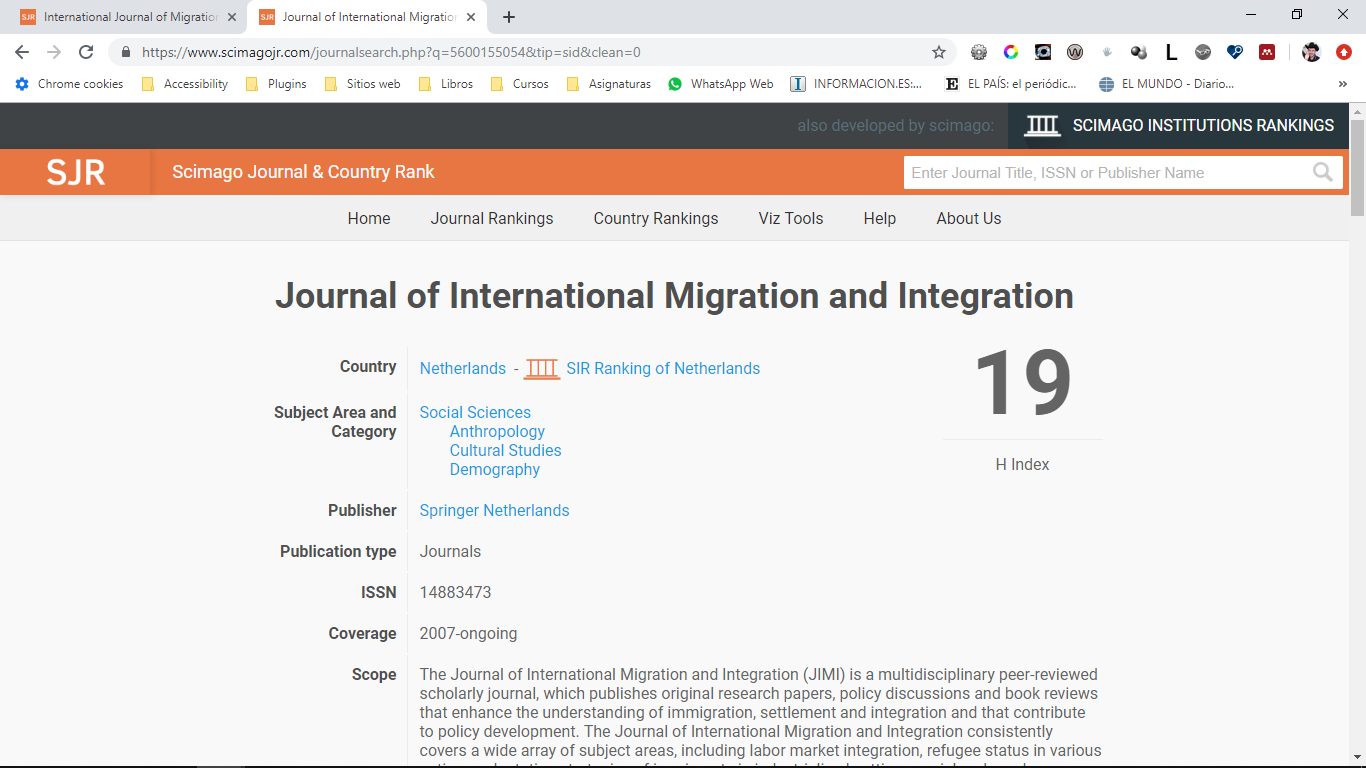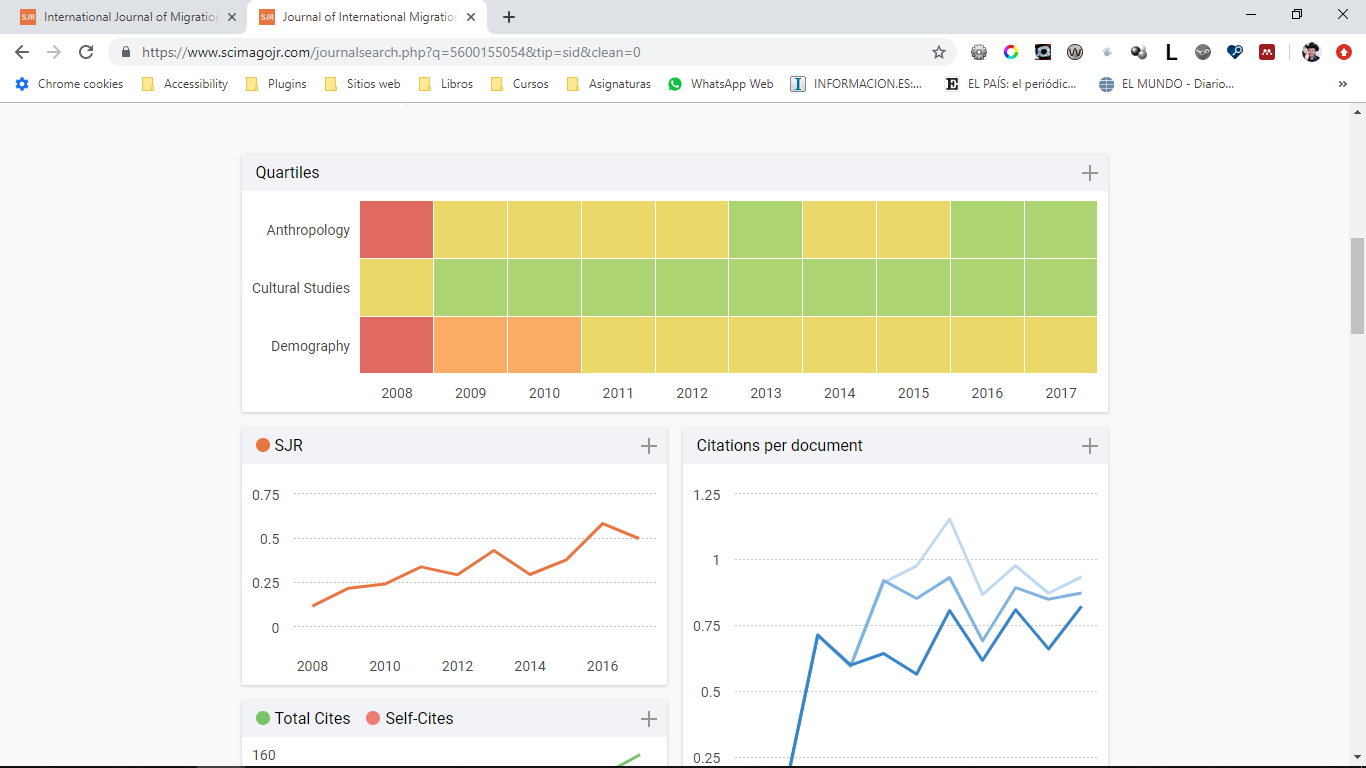 Therefore, according to Scimago h-index, the best journals are JEMS (67), JIMI (19), and IJMHSC (9). The same ranking is obtained when checking the SJR value in 2017: JEMS (1.486), JIMI (0.499), and IJMHSC (0.307).